Youthreach Gort an Choirce to host photography exhibition – Donegal Daily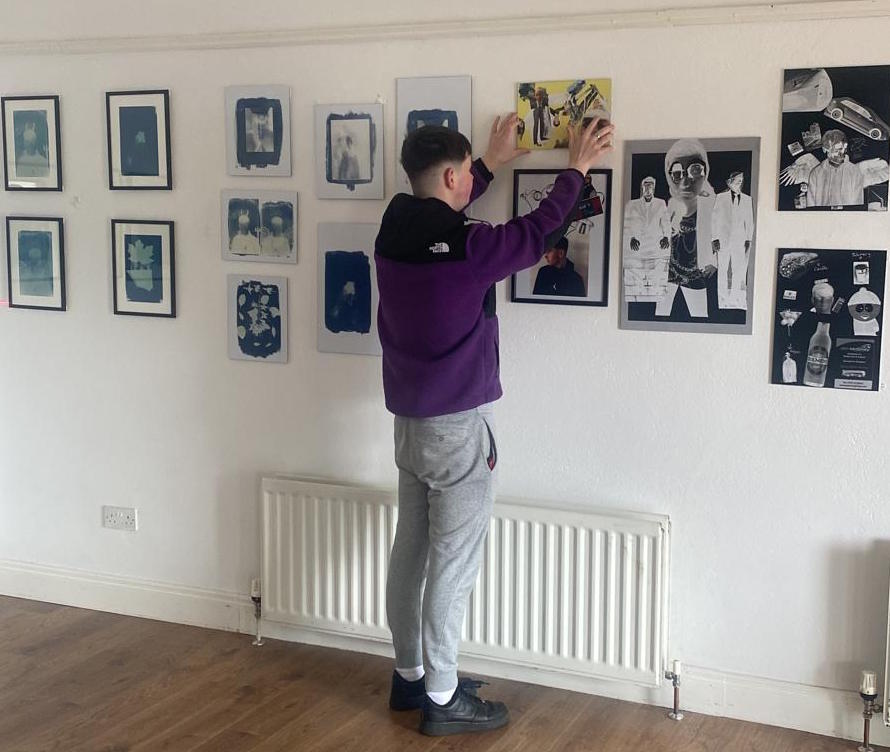 Students from Gort an Choirce Youthreach will host a photography exhibition at An tSean Bheairic in Falcarragh from 9-13 May.
The work is the culmination of their efforts over the past two years, funded by the Creative Schools initiative which has seen two Artlink facilitators, Martha McCullough and Rebecca Strain, work with students to develop their photography skills around the "Self" theme.
Creative Schools is a flagship initiative of the Creative Ireland program to enable the creative potential of every child.
The Creative Schools are run by the Arts Council in partnership with the Department of Education and the Department of Tourism, Culture, Arts, Gaeltacht, Sport and Media.
Speaking ahead of the show, Donegal ETB Managing Director Anne McHugh said: "I'm looking forward to this show. I got a glimpse of the work and our Youthreach students should be very proud of what they produced. The support of the Creative Schools initiative is so important in enabling children and young people to develop their artistic and creative skills and I would like to thank the Creative Ireland program for their support.
The exhibition begins at 7:00 p.m. on Monday 9 and coincides with National Creative Schools Week.
Caitriona Cullen, Coordinator of Gort an Choirce Youthreach, speaking about this exciting event, said: "Our students have produced fantastic photographic work through their involvement in this project. Working with Creative Schools has greatly benefited the community at my center – all of our students, as well as staff, have been involved and it has sparked a phenomenal level of creativity.
One of the students involved in the project, Vicki Ferry, highlighted the positive benefits of the project for them.
She said, "Before this project, I had never done anything with photography other than taking selfies! It was a fun project to participate in. It was really enjoyable and inspiring.
Youthreach is the Department for Further and Higher Education's education, training and work experience program for young people aged 16-20 who have left school early. It is co-funded by the Irish government and the European Union. Gort an Choirce Youthreach Center is one of six centers in the county run by Donegal ETB's Further Education and Training (FET) service. Young people wishing to join the program should call Caitriona on 074 9135218.
Further information on the Donegal Youthreach program can be found on the Donegal ETB website (https://www.donegaletb.ie/feature/programmes/youthreach-programme/) or follow Donegal Youthreach on Facebook, Twitter or YouTube.
Youthreach Gort an Choirce will host a photography exhibition was last modified: May 6, 2022 by Personal editor