Wodonga's Mubal and Bali Photography Exhibit Celebrates Motherhood and Culture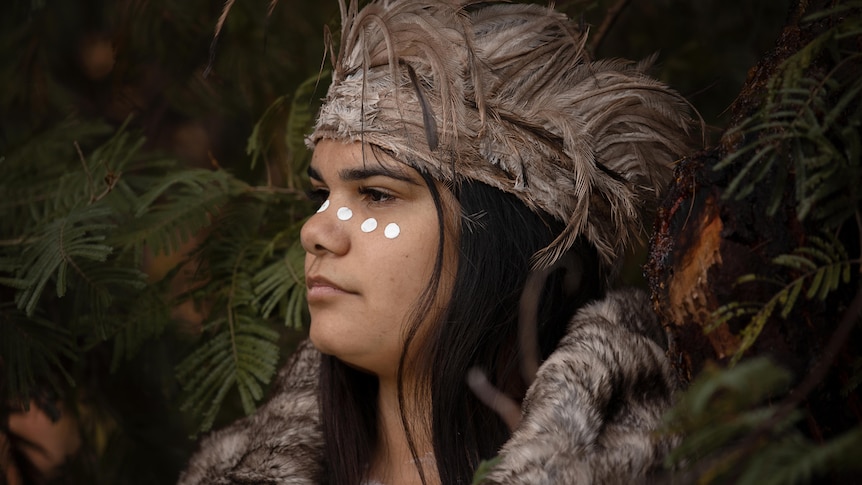 Yorta Yorta and Wiradjuri wife Mahlia McDonald almost didn't take part in the Mubal and Bali photography program, but she's glad she changed her mind.
Now her work is part of a Wodonga exhibit featuring photographs of Indigenous women and their children taken by Indigenous women, celebrating motherhood and tradition.
Ms McDonald, who describes herself as an introvert, said the program gave her knowledge, a love of photography and friendship while celebrating Indigenous culture.
"It was a safe environment. We came out of our shells and I met all the girls, and we will continue to be friends," Ms McDonald said.
"I discovered that I love doing photography and I will definitely do it in the future.
"It was important for us as Indigenous mothers to learn how to do it, so we could make a career out of it if we wanted to."
A co-partnership between Wodonga TAFE and the Albury Wodonga Aboriginal Health Service, the Mubal and Bali (Mums and Bubs) photography program aimed to bring Indigenous women together to learn photography skills.
It also provided a stepping stone to the education system.
It is hoped that the program, which began as a pilot program last year, will continue.
Tania Martini, photography teacher at TAFE, said the 15-week programme, in northeast Victoria, taught photography and editing while capturing images of mothers and children around the country.
"It was based on the concept of indigenous women around childbirth, childhood and motherhood," she said.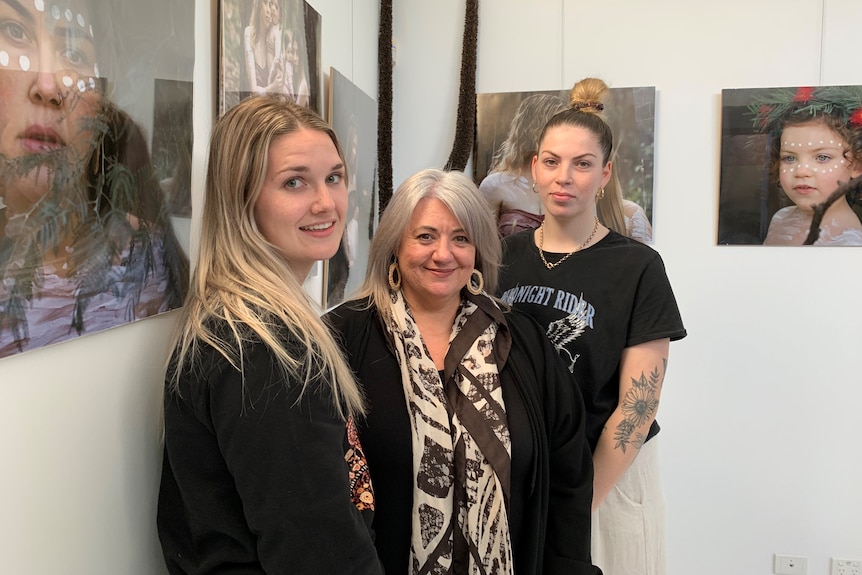 Ms Martini said the students discussed Indigenous history, culture and "women's businesses" as part of the program.
She said they drew inspiration from those conversations in their photographs by featuring opossum skin capes, feathers in headpieces and body paint.
Health Services health promotion officer and project coordinator Brittany Wright, who is an Ngarrindjeri woman, said the students took their country shots at Wonga Wetlands in West Albury.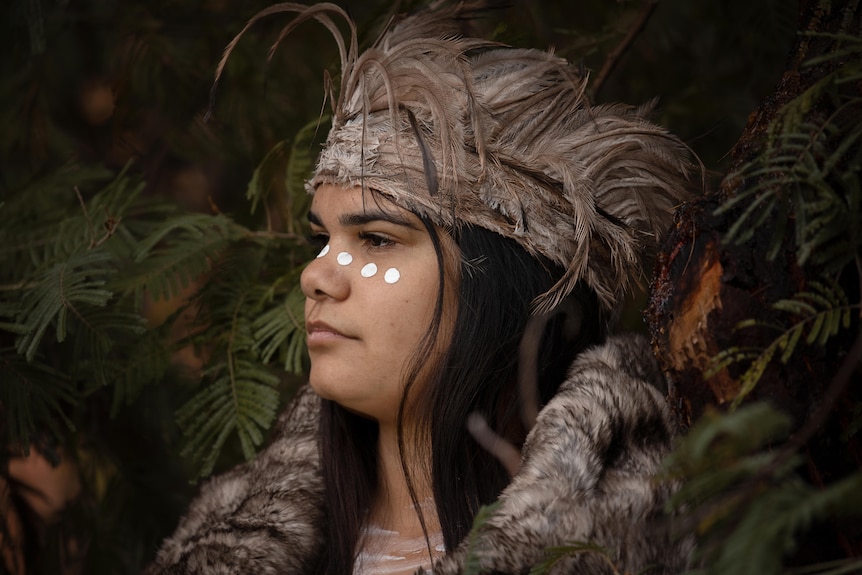 The Wonga Wetlands is an important heritage site in the Albury Wodonga region.
It sits in a floodplain of the Murray River and is believed to have been used by various indigenous groups including the local Wiradjuri, Waveroo and Dhudhuroa tribes.
Ms Wright said it was important that students, some of whom have also modeled other students, were able to bring their children to photo ops and lessons.
"Childcare can be a barrier and we didn't want to make that a barrier, so we asked moms to bring their kids," she said.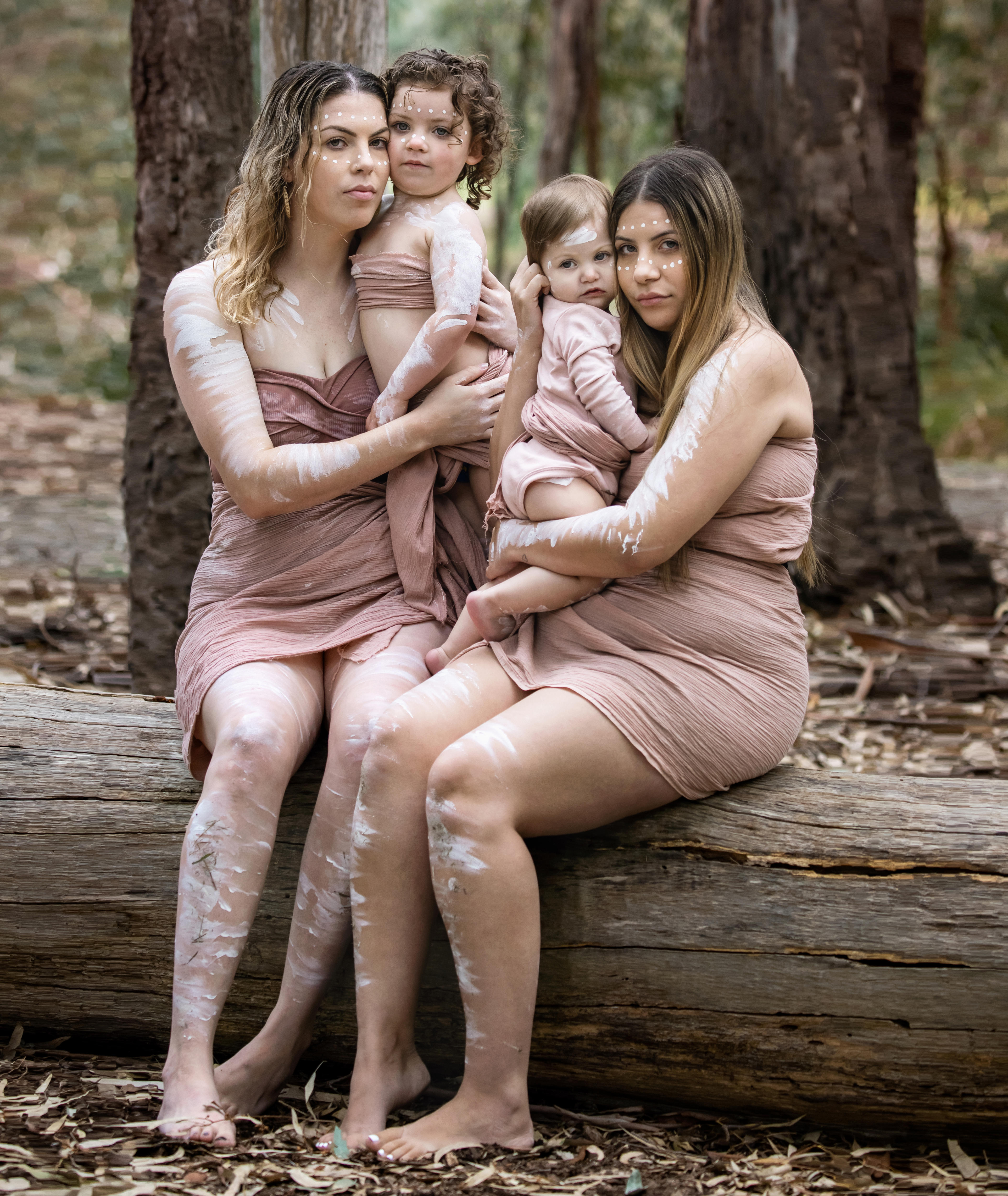 Ms Martini said students should be proud of their work.
"The photos are of a high standard and aesthetically beautiful.
"Watching the students' confidence grow as they used the equipment and developed their skills and friendships was really rewarding for me," she said.
The Mubal and Bali exhibition is presented at Eddie Kneebone Gallery in Wodonga TAFE.