sujit dilip: 7th edition of Kshan photography exhibition held in the city | Cinema News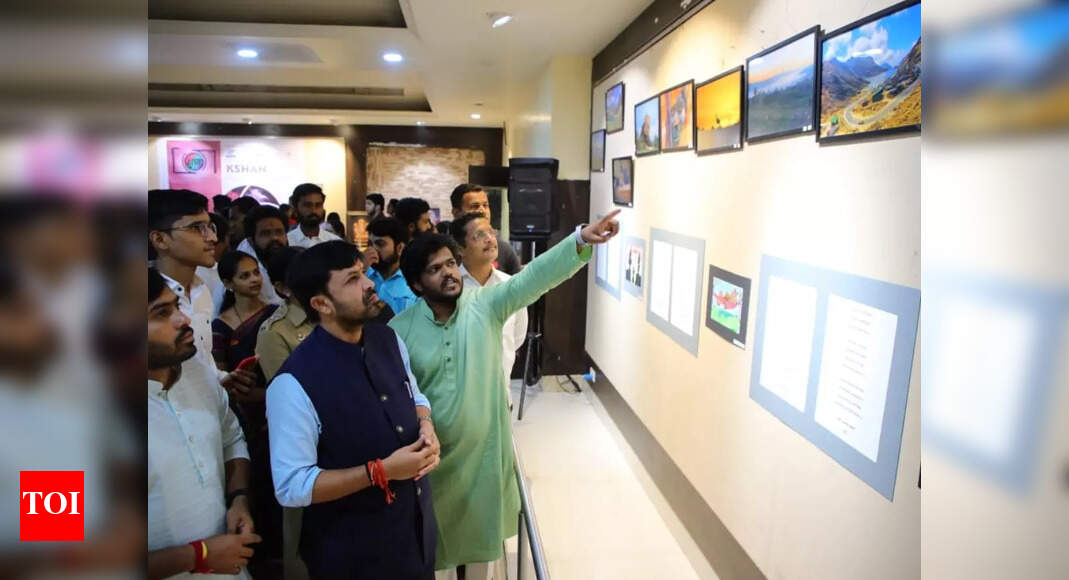 The seventh edition of Kshan Photography Exhibition was recently held in the city. The event was opened by Hon. Sanjay Bansode, Minister of State for Environment and Climate Change, Water Supply, Sanitation, Public Works (including Public Enterprises), Job Guarantee, Earthquake Rehabilitation and Parliamentary Affairs in Maharashtra. He also presented Kshan awards as part of the ceremony. The Kshan winners were Abhay Kapre (Chairman, Pune Photography Association), Tejaswi Sevekari (Director, Sahehi Sangh), Charuhas Pandit (Designer of the cartoon character 'Chintu'), Sujit Dilip (Director, Rambo Circus) and Smita Ghuge (Mt Kilimanjaro Trekker and record holder).
The photography exhibit included more than 100 photographs of attendees across the country on themes including black and white, portraits, landscapes, wildlife and micro. The two-day exhibition was held at the Balgandharva Art Gallery in Shivajinagar. The exhibition was very well received by photography and art enthusiasts. People turned out in large numbers for the two-day exhibition which showcased some great photographs clicked by aspiring photographers. The events were organized by iPunekar and Starwins Entertainment.