Phokoje will host a photography exhibition :: Mmegi Online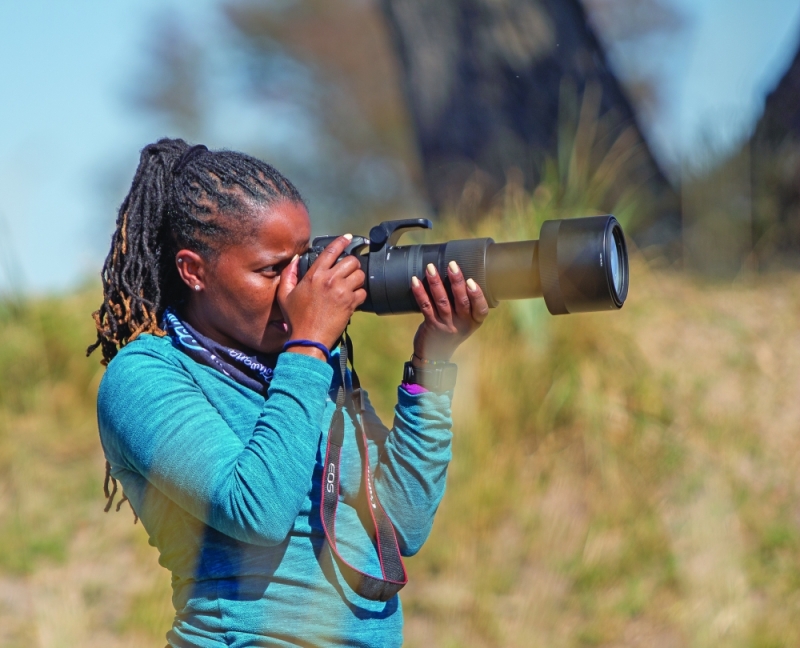 There will be a second session of the exhibition on February 27, 2022, from 9 a.m. to 11 a.m. at the same location. The ticket price for the latter is 150 pesos per person and after that the event will be open to the public. Phokoje told Arts & Culture in an interview that she collaborates with other female artists for the shows. "The poet, the graphic designer, the interior designer, the event photographer, the MC the tailor and the caterer are all women," she revealed. "I'm a member of Poetavango, a movement I joined in 2018 after being introduced by a fellow poet.
I'm a budding travel writer," Phokoje said. Looking back, Phokoje said the martial eagle photos she took while traversing Makgadikgadi National Park catapulted her passion for photography. "I became the 1st runner-up for the BW Photographers Awards in the Wildlife category.
As an avid traveler, the more places I visited, the more I turned to nature and wildlife photography. I have participated in a few photography contests, both in Botswana and abroad, although I have not started winning any prizes yet," she added. "I'm an art lover and in 2019 a friend saw a picture I took of an impending rainstorm and as a compliment he said I was ready for a camera. Later , he borrowed his Canon DSLR camera from me.
I learned everything I could by watching YouTube videos and also signed up for a six-week program offered by the American Embassy called America on the Move to learn the basics of drawing and painting. ", she recalls.
She added that even though the field of wildlife photography is dominated by men, they have been very supportive. In the future, Phokoje said she plans to use photography and her experience as a poet/writer to tell the beautiful stories and diverse cultures of Botswana. "With our wonderful people, our addictive sunrises and sunsets, our wildlife and our stunning landscapes, I want to sell our country and attract tourists from all over the world. I would like to use photography as a tool to teach, to address issues related to conservation and human/wildlife conflict.
I hope to use it as a way to teach our children about our animals," she pointed out. Phokoje, who is based in Maun, also said she would like to use photography to encourage other Batswana to travel and enjoy their own country. "Only when we know these basics can we all know their importance and take good care of them.
My biggest wish is to see more women explore nature and wildlife photography, travel and find balance as housewives and also be able to have adventures," she said. Phokoje added that there are still so many lessons to be learned from nature, photography and contributing to the tourism industry as well.