Pace University Presents Outdoor Student Photography Exhibit on Equity, Inclusion and Sustainability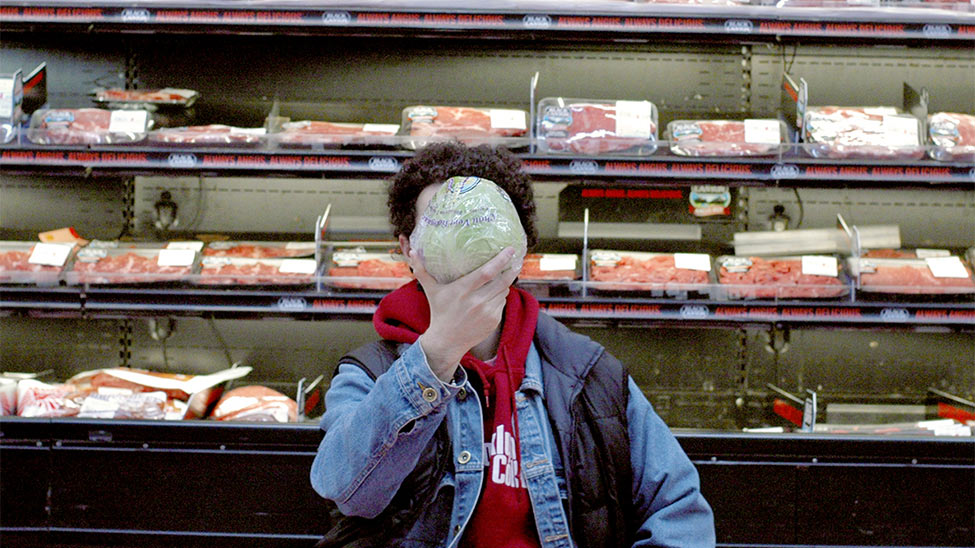 Work focuses on the United Nations Sustainable Development Goals
Pace University will host "At a Point of Change," an outdoor student photography exhibit, which will line the fence of Frankfort Street outside One Pace Plaza in Lower Manhattan. The exhibition is open to the public and will run for two months, starting May 9, 2022.
"At a Point of Change," features photography by 13 students enrolled in the Dyson College of Arts and Sciences interdisciplinary course "Seeing the World Differently Through Economics and Photography," which combines concepts from economics with photography. The course focuses on the United Nations Sustainable Development Goals, a group of 17 goals to be achieved by 2030 to improve our world, focusing on issues such as poverty, equity, climate action and sustainable economic growth.
"The goal of this exhibit is to create a powerful visual statement that Pace is committed to sustainability, equity and inclusion," said Associate Professor of Economics Anna Shostya, PhD, who co-teaches the course with Associate Professor of Art, Inbal Abergil. , MAE. The photographs in the exhibition and the accompanying written pieces show students' understanding and creative interpretation of these underlying principles. "This exhibit creates a platform for students to connect with these topics on a personal level and showcases the power of photography and storytelling," Inbal Abergil said.
"This course has developed my vision of the world both creatively and critically. It was also a pleasure to be guided through this course by Prof. Abergil and Prof. Shostya who consistently demonstrated their passion and love for both subjects. This exhibit is proof that creativity and analysis are not at opposite ends of a spectrum, in fact, without each other reaching its full potential," said Megan Sanchez, 24 years old, student in psychology.
About Dyson College of Arts and Sciences
Pace University's liberal arts college, Dyson College, offers more than 50 programs, spanning the arts and humanities, natural sciences, social sciences, and pre-professional programs (including pre-med, pre-vet and pre-law), so many courses that meet the requirements of the basic program. The College provides access to numerous opportunities for internships, cooperative education, and other hands-on learning experiences that complement classroom learning to prepare graduates for career choices and graduate/professional study.
About Pace University
Pace University prides itself on preparing its diverse student body for a lifetime of professional success through its unique programs that combine immersive academics and real-world experiences. Pace is ranked the #1 private four-year college in the nation for upward economic mobility by Harvard University's Opportunity Insights, proof of the transformative education provided by the university.