Fundraising by Alice Bazzichelli: Photography Exhibition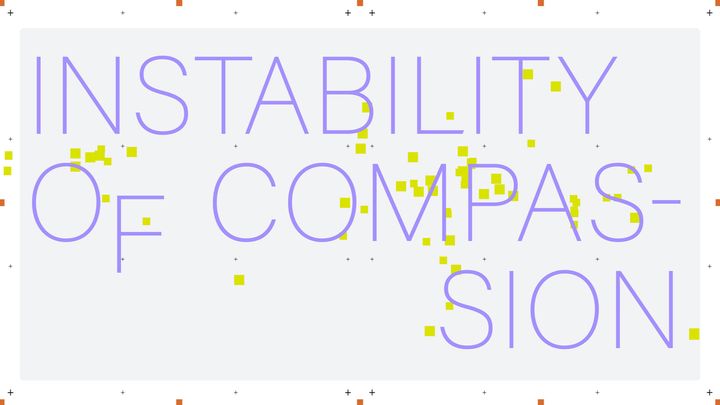 to pay preparing his first project and needs help to cover part of the production costs of the exhibition!
Instability of compassion is a photographic exhibition that will take place in Berlin, on November 18 and 19, 2022 at the Chaussee 36 POP-UP space in Mitte, with an Introductory Night on November 11 at the Gelegenheiten eV in Kreuzberg.
The aim is to raise awareness and reflect on how our perception of conflict and the resulting human suffering is unstable and affected by space, time and the archetypal media narrative.
To address this, the focus was on different but unique perspectives of personal life moments, using raw and honest photography.
The individual realities depicted throughout the exhibition show lives affected by war, past and present in Egypt, Lebanon, the Palestinian West Bank, Ukraine, Northern Ireland, the former Yugoslavia and Rwanda.
**
Instability of Compassion – Item
Wars and conflicts still afflict much of the world today. From our side, we often observe these spectacles of pain from a safe vantage point and sympathize with the destruction and misery in a metamorphic path of normalization and perception.
The continuous flow of information from our consumerist, media-driven culture inundates us and robs us of our ability to empathize with such issues – to accept every humanitarian crisis that arises and coalesce them into a formless bloc. of abstract and intermittent compassion. As our attention fades and shifts to the next scenario, these disasters linger, entrenching deep trauma within affected communities.
Tripping over representations of others' pain evokes compassion as an unstable and too weak emotion, lacking any deep long-term commitment. Indeed, subject to polarized and publicized political narratives, our empathy appears to be strictly limited by geographical and temporal proximity, cultural affinity and the psychological constraint of the human mind.
With constant exposure to the format of contemporary media, our emotional capacity is increasingly called upon; attention-boosting images depicting fresh, "spectacular" atrocities erode our sense of reality and, in the words of Susan Sonntag, "bring the mind to a state of almost savage torpor".
Can a different representation lead us to a deeper and more conscious empathy?
Instability of Compassion is an attempt to trigger a reflection on the volatile nature of compassion towards victims of conflict and to try to answer this question. It's an honest advocacy attempt to reflect on and disrupt selective memory, short-term commiseration, and the luxury of forgetting.
**
Drawing from photography, graphic design, political science and humanitarian support, de:posit focuses on exploring the connections between art and humanitarian activism in an ever-increasing media digitized society.
Thank you very much for your support!
to pay